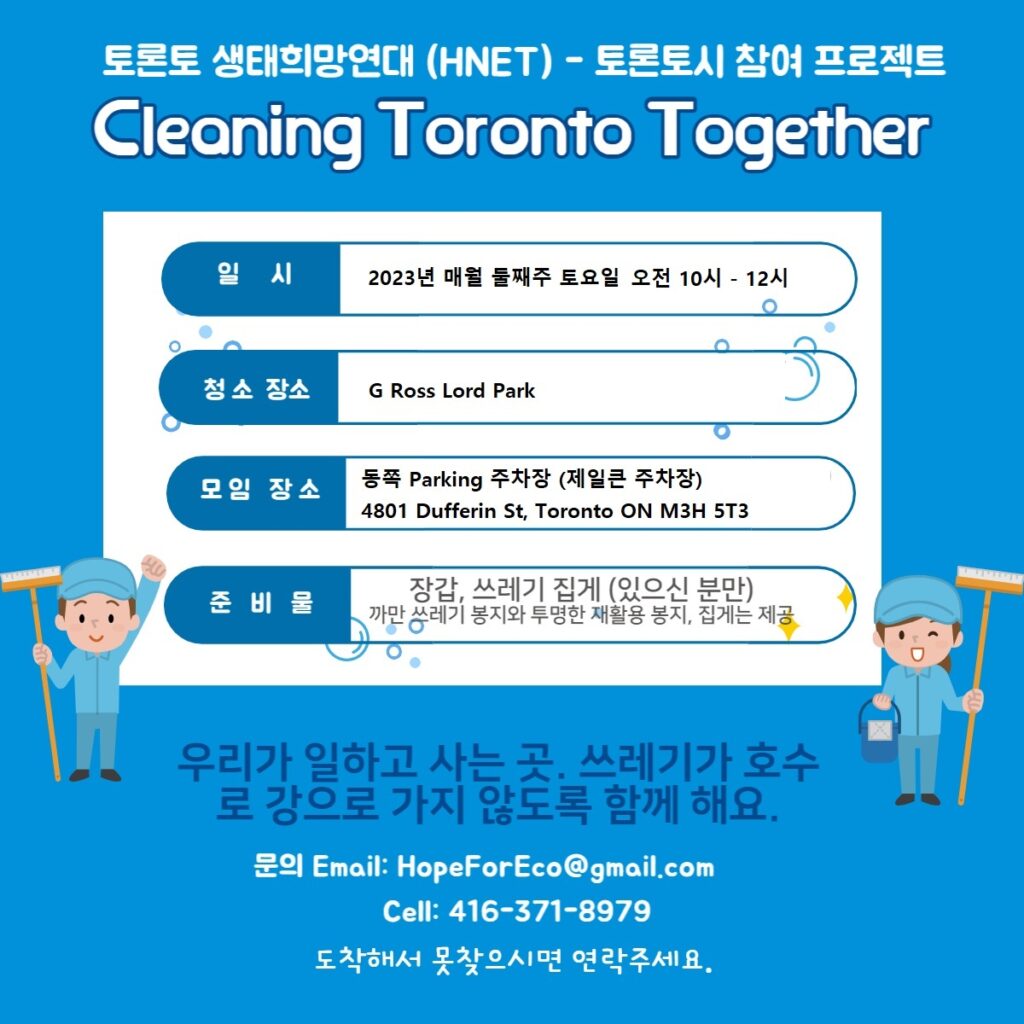 토론토시의 주최로 도시 전역에서 열리는 봄맞이 대청소의 날 참여 계기로 토론토 생태희망 연대에서 월례 행사로 줍깅을 하기로 했습니다.
매월 둘째주 토요일 G Ross Lord Park에서 오전 10시부터 오후 12시까지 시행하고 있습니다.
HNET initiated monthly plogging starting April 2023. It is the second Saturday of every month at G Ross Lord Park between 10am to 12pm.
We will meet you at the east parking lot (the biggest parking lot) at 10am.